New investment in Wood Wool plant in Zalaegerszeg, Hungary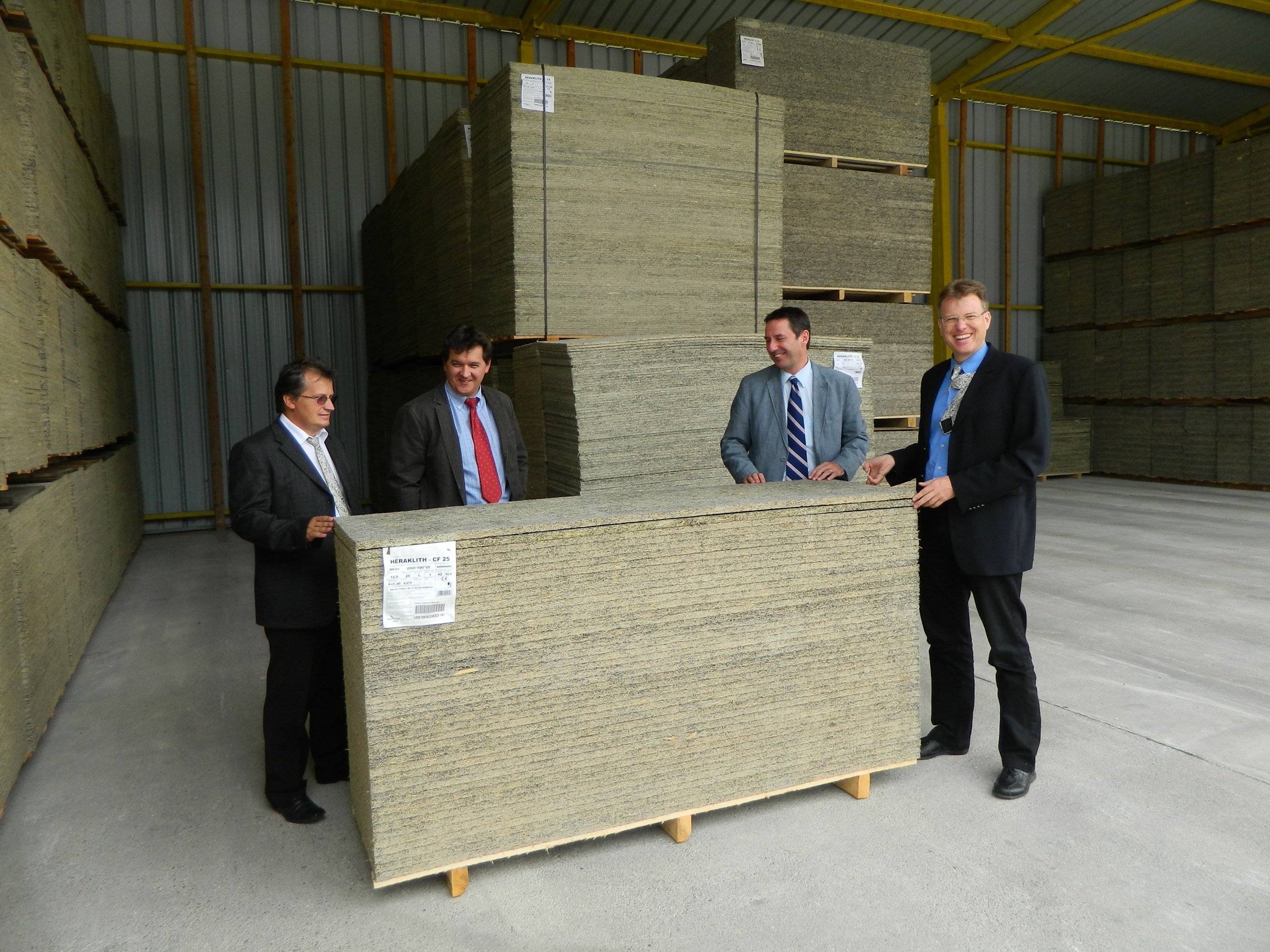 05/11/2012
The Wood Wool plant in Zalaegerszeg, Hungary has extended the production range for homogenous products with 600 mm width.
The production line was built in 1960's to deliver wood wool boards with 500 mm width. Based on the increased market demand for wider boards, there was a need to reconstruct the production line with a special focus on the stacking press, the dryer and the trimming equipment.
The official successful start-up was organised in beginning of September 2012 in the presence of Dominique Bossan – Managing Director for Eastern Europe, Tamas Aszody – General Manager Hungary, Robert Smalekker – Plant Manager and Joachim Wieltschnig – Technical Director Wood Wool. As a result of the stacking press adaptation, the production process is now automated and allows using the same side stripes for products with 500 and 600 mm width. The current range of Heraklith boards in 600 mm width varies from 15 to 50 mm thickness. The new boards are also CE marked and have passed the quality check.
Apart from the production line refurbishment, there were conducted important renovation works of other plant areas. The whole social area for plant employees including rest rooms, locker rooms and the kitchen, was renovated. The reception was completely rebuilt with attractive finishing of Heraklith boards.