New surface naming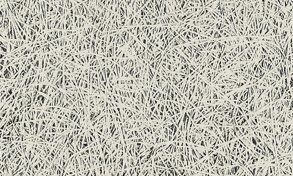 17/01/2013
The natural texture of wood wool in a variety of exquisite structures gives Heraklith panels its versatile design possibilities. In order to implement clear surface naming for all range of Heraklith products used consistently throughout Europe the surface naming was changed from 1st January 2013.
With a stunning colour palette, unique surface range and a wide variety of core insulating materials, Heraklith goes beyond standard applications, such as underground garages and basement ceilings.
Open surfaces with natural texture of wood wool with different fiber width
This unique fibrous structure gives Heraklith panels an attractive finishing.
Naming:
§ [fiber width in mm] – [1.0mm] (former Superfine)
§ [fiber width in mm] – [1.5mm] (former Fine)
§ [fiber width in mm] – [2.0mm]
§ [fiber width in mm] – [3.0mm]
Example as a product description:
Heraklith® Tektalan A2 [2.0mm]
Closed surfaces with slightly porous structure
This exquisite finishing gives Heraklith panels an exclusive character.
Naming:
§ Prestige (former Micro)
§ Prestige Plus (former Plano)
Example as a product description:
Heraklith® Combi RMW Prestige